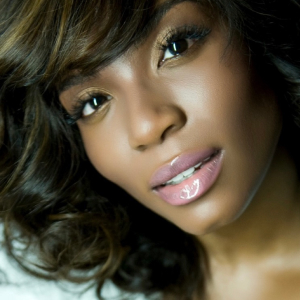 TAKESHA MESHÉ KIZART-THOMAS
CREATIVE PERFORMING ARTIST & PRODUCER • AGMA/AEA/SAG-AFTRA
Website:www.TakeshaMesheKizart.com
Facebook: facebook.com/TakeshaMesheKizart
Instagram & Twitter: @TMKizart
Award-winning dramatic soprano, multi-genre performing artist and creative producer, Mrs. Takesha Meshé Kizart-Thomas brings her 15+ years of experience as a Master Vocal Technician and Breathing Meditation Expert to guide you to holistically integrate and free your mind, body, and spirit.
As an elite breathing athlete on the world's leading stages, from Sydney Opera House, Deutsche Oper Berlin, the Metropolitan Opera and beyond, Mrs. Kizart-Thomas harnesses the flexibility and power of the breath to fill halls seating thousands with zero amplification.
Following a major abdominal surgery along with pregnancy, childbirth, and new motherhood, she utilized and continues to utilize this same breathing power to heal, nourish, balance, restore, release, and revitalize.
A performer since the age of two, to sharing the stage with Yo-Yo Ma and Wynton Marsalis, performing with Broadway in Chicago and on HBO, and currently developing new works, SHONDJ and Opera Reconstructed, she couples her international artistic viewpoint with a vision for the arts that seeks to create, educate, unify, and empower. The Chicago native, marriage and family advocate, and U.S. Coast Guard wife is an alumnae of the lauded University of North Texas and Philadelphia's storied Academy of Vocal Arts, and counts music legends McKinley "Muddy Waters" Morganfield and Tina Turner among her relations.
An outspoken champion for Holistic Radical Self-Care, she believes one cannot operate from an empty cup. We all have a responsibility to tune in to the messages our minds, bodies, and spirits send and make the time, space, and place to fill ourselves first.